The First Years of College
When you matriculate into the College program, you'll continue your interdisciplinary exploration of ideas.
The First Year of College: Writing and Thinking
You'll be expected to write (and write, and write) in every class at Bard College at Simon's Rock—tangible proof of your ability to think clearly and coherently, and to develop a complex, persuasive argument. That's why your very first experience as a college student at Simon's Rock will be the intensive weeklong Writing and Thinking workshop led by faculty from different disciplines. You'll gather in small groups (generally 11 students and a professor) to pursue the arts of critical thinking and clear expression.
The first and second years: exploring widely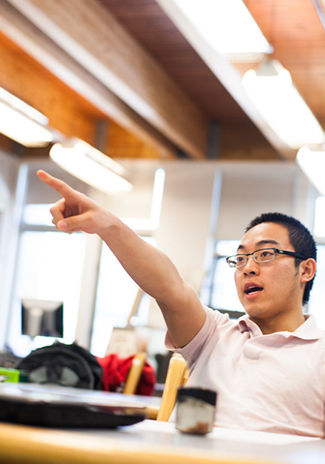 During the first two years of the college program at Simon's Rock, half of your classes will be a core of seminars that all students take simultaneously. Seminars are small, intense, and exhilarating. You'll see how ideas collide, clash, and feed off one another. You'll learn to look at the world through multiple lenses. Once you start thinking like this, it's hard to stop: don't be surprised to find yourself in the lunchroom with your classmates discussing things like the platonic ideal of cake.
The other half of your courses in your first two years will be electives, which you'll choose with your advisor based on 1.) The general direction you'd like your life to take (no worries if that's still pretty amorphous); 2.) Topics that excite you the most (and it's perfectly fine to study multiple topics simultaneously); and 3.) Topics you never dreamed you'd study (we're good at helping you arrive at unexpected destinations).
The second year: your plan comes into focus
Early in your second year, you'll begin what we call Moderation—a scholarly term we borrowed from Oxford University. You'll meet with your academic advisor and the academic transitions advisor to delve into what really excites you and consider how to best achieve your goals as you look ahead to completing your BA.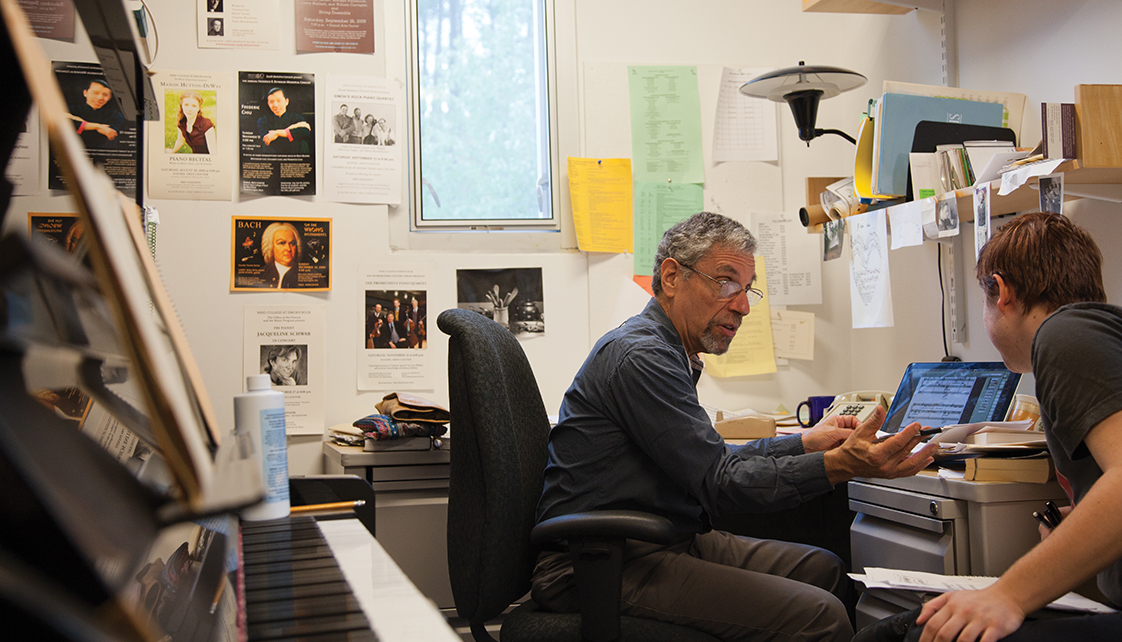 At the heart of Moderation is the creation of an intellectual roadmap. You'll meet with faculty members in your area(s) of interest and together design a program of study for the next two years of your academic life. Our professors excel at setting the bar slightly above what you think is possible—and then showing you how to clear it.
Learn more about the Academic Experience at the College