Campus Life
At Bard Academy, you'll have the unmistakable feeling that you've found where you belong.
You'll share a residential campus with uncommonly interesting people your own age—people who want to talk about the things you want to talk about, who share a love of learning and discovery. As a close-knit group, Academy students enjoy the lively activity of a college campus, from sports teams and school clubs to lectures and performances from scholars and artists.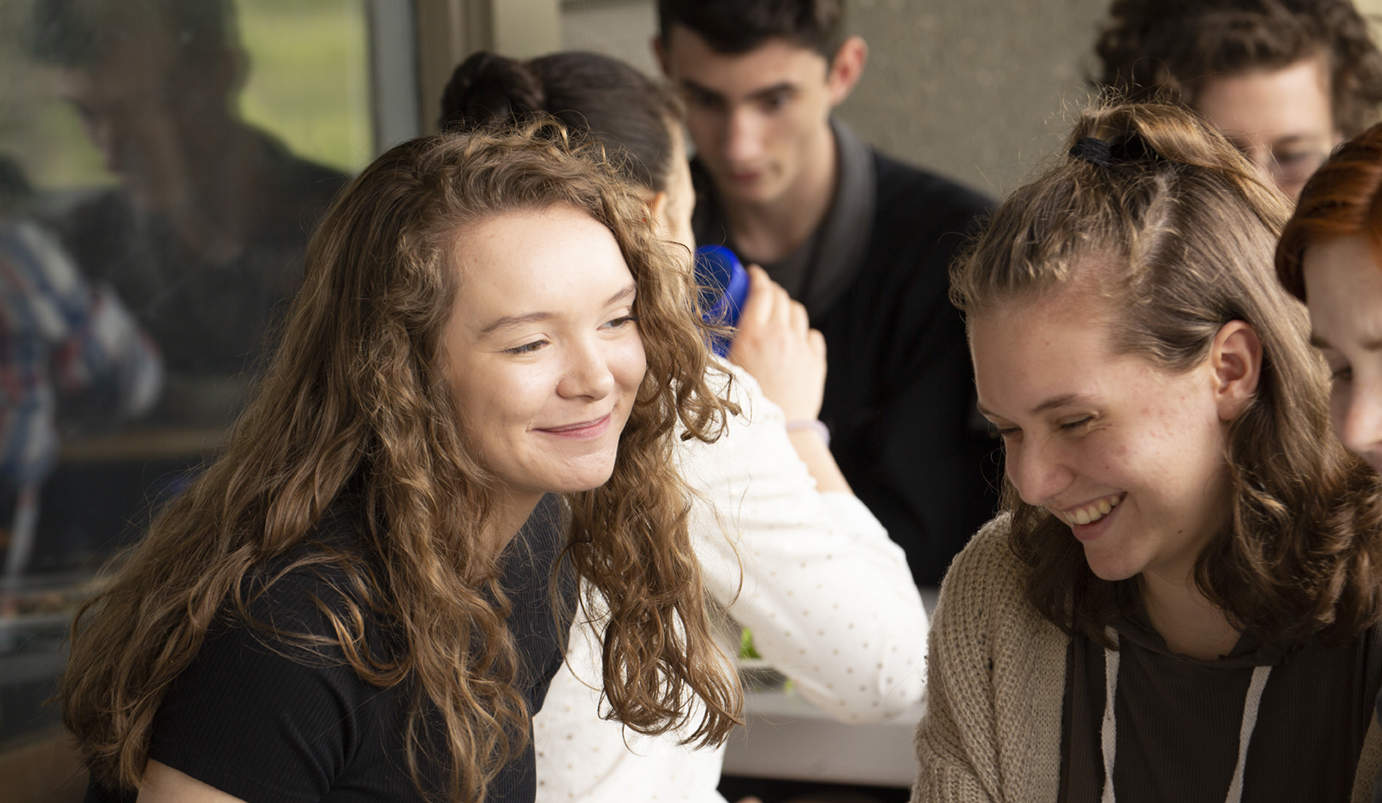 Life on Campus
Life at Bard Academy offers countless opportunities for activity and conversation—or quiet reflection among 275 acres of wooded paths and fields. You can spend time in the community garden, or walking and biking across campus. Depending on the season, you can go hiking and canoeing, or skiing and snowshoeing. You can play soccer, join the swim team, tackle the climbing wall in the Kilpatrick Athletic Center, or exercise your intellect in Competition in Debate and the Model U.N. You're also encouraged to start a club of your own. Best of all, going to high school on a college campus means there's always a reading, theater performance, or concert to attend. And sometimes, it might be you on stage.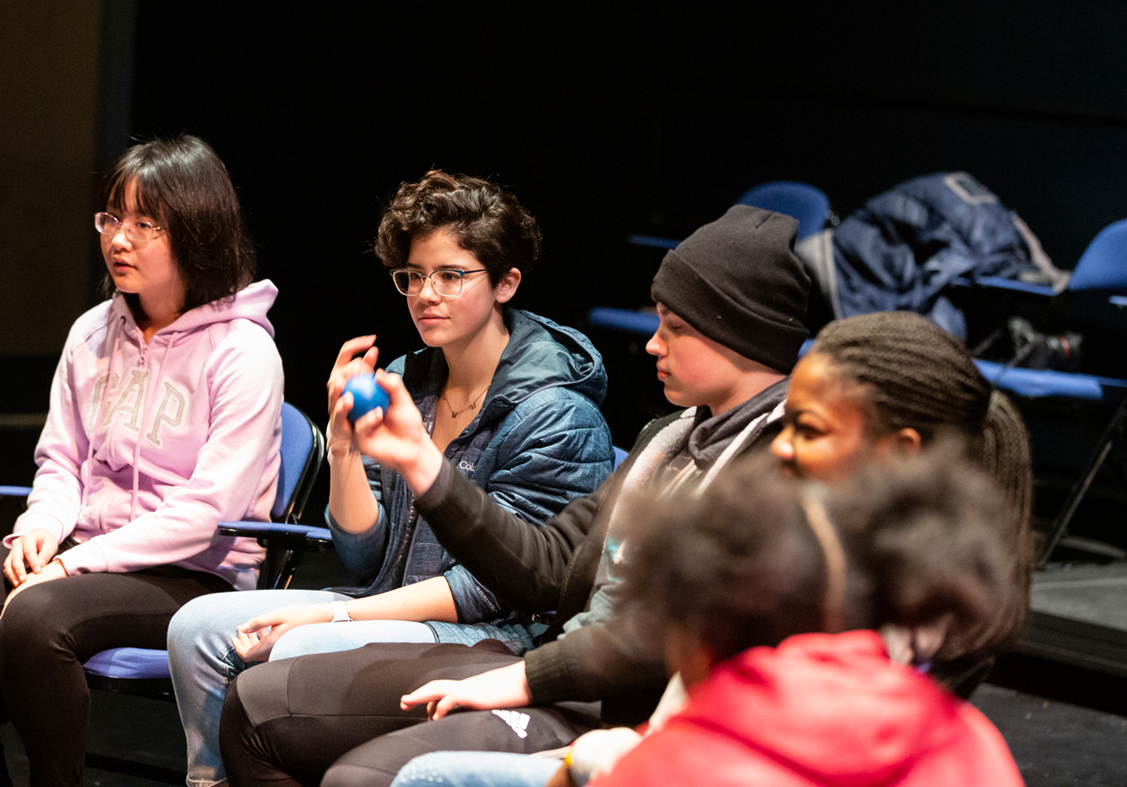 Academy students live in a dedicated residence hall. Breakfast, lunch, and dinner are served in the campus dining hall, which offers a variety of options for all diets. During the day, you'll be able to relax and study in the Student Union or on the campus lawns. In the evenings, you'll return to your own lounges, study spaces, and rooms. Additionally, organized evening study sessions offer students a chance to collaborate, meet with tutors, and to read and write in a focused and uninterrupted setting.
Support and Guidance
We ensure you have all the guidance and support you need as boarding students. The residence hall is staffed with live-in residence directors whose role is as much to advise as to supervise. Full health and counseling services are available, and we promote a healthy lifestyle for all of our students both in individual advising and in regular well-being seminars.
College students from Simon's Rock act as mentors, tutors, and role models in making the transition to life away from home. After busy days on campus or out in the community, we gather at night to study, relax, and share the day's experiences.
We believe that the pursuit of knowledge is a way to live the rest of your life and at Bard Academy we provide an encouraging, secure place to start.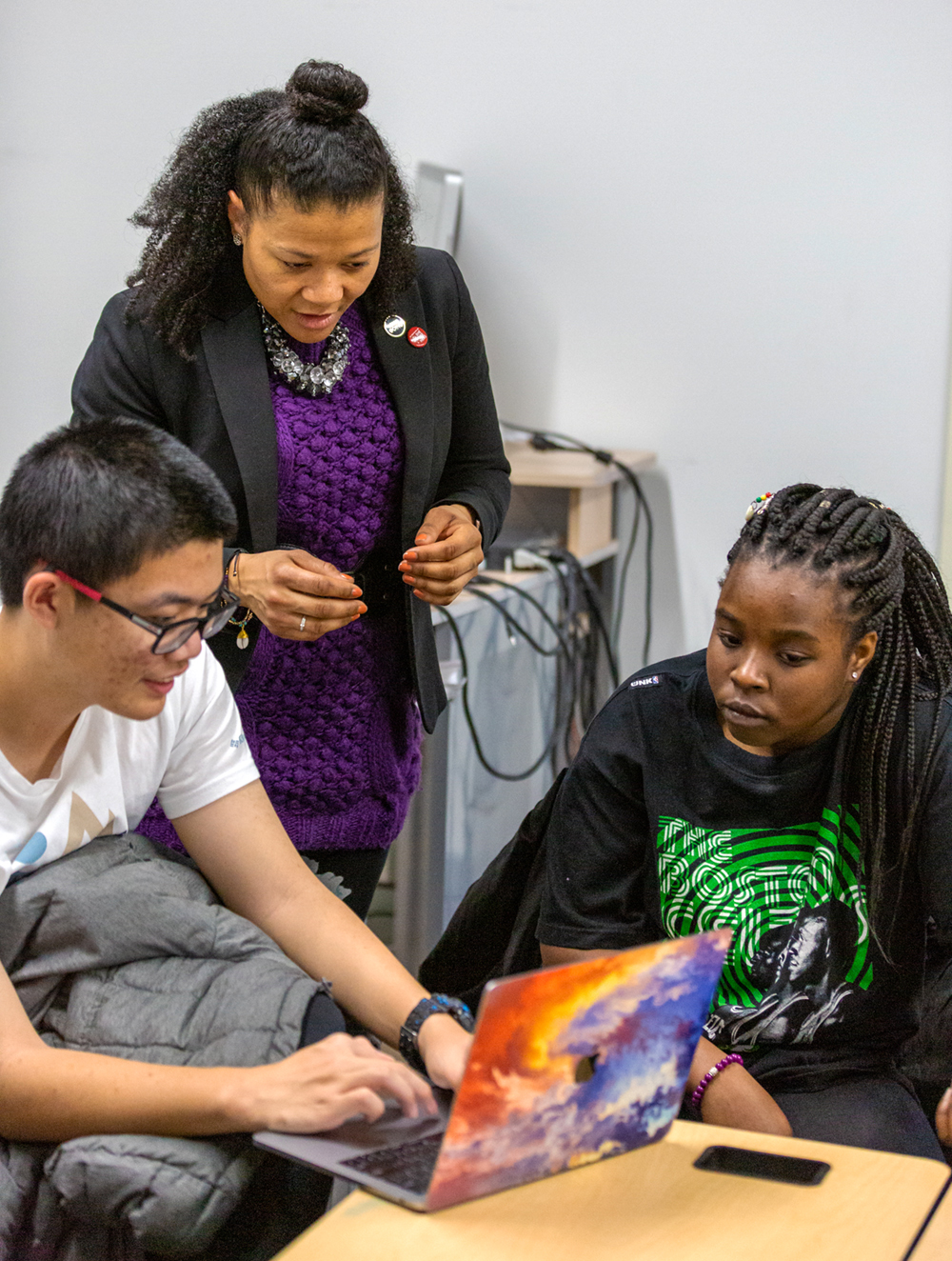 The Community
Bard Academy students come from different places, bringing with them a diversity of experiences and interests. One thing that is shared in common is a shared passion for knowledge and ideas. You will study together in state-of-the-art classrooms and facilities and share in opportunities to learn about literature, science, history, math, and art in an integrated, interdisciplinary, and critical way.
Because students on campus range in age, they can learn from and guide each other. This is part of what makes Simon's Rock a vibrant and exciting place. We work hard to facilitate strong mentoring relationships between the college and high-school students while supporting the different social and developmental needs.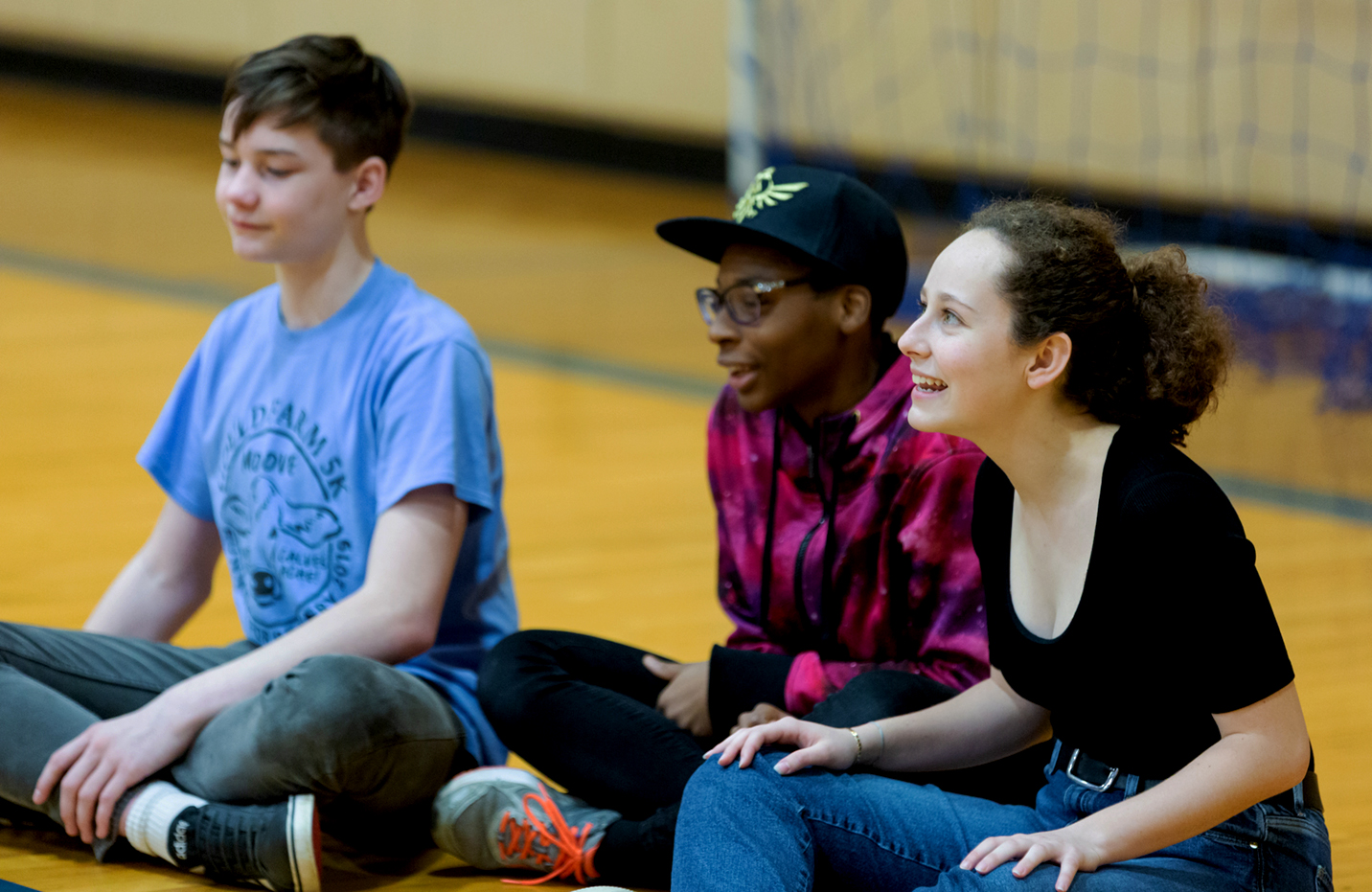 A Spirit of Innovation
Western Massachusetts has always attracted great innovators and iconoclastic thinkers. The Berkshires and surrounding area have been the setting for writers, activists, artists, and intellectuals come to change our culture.
This is where Sojourner Truth fought for women's rights and the abolition of slavery. It was the home of the great African American scholar and intellectual W.E.B. Du Bois. Herman Melville wrote Moby Dick here, right near where his friend Nathaniel Hawthorne penned masterpieces of his own. It's where Emily Dickinson wrote and Sylvia Plath studied.
The Boston Symphony Orchestra spends its summers here performing great works at Tanglewood. It's where visionary musicians like saxophonist and composer Archie Shepp have made enduring and challenging work, and it's been home to influential, avant-garde bands like Dinosaur Jr., Sebadoh, and Sonic Youth.
The Massachusetts Museum of Contemporary Art (Mass MoCA), with an ongoing series of world-class exhibits by cutting-edge artists, is nearby and so is the Clark Art Institute with their singular collection of Impressionist and 19th Century American paintings. The Jacob's Pillow dance center — where Martha Graham, Alvin Ailey, and Mark Morris all studied — is just a short distance away.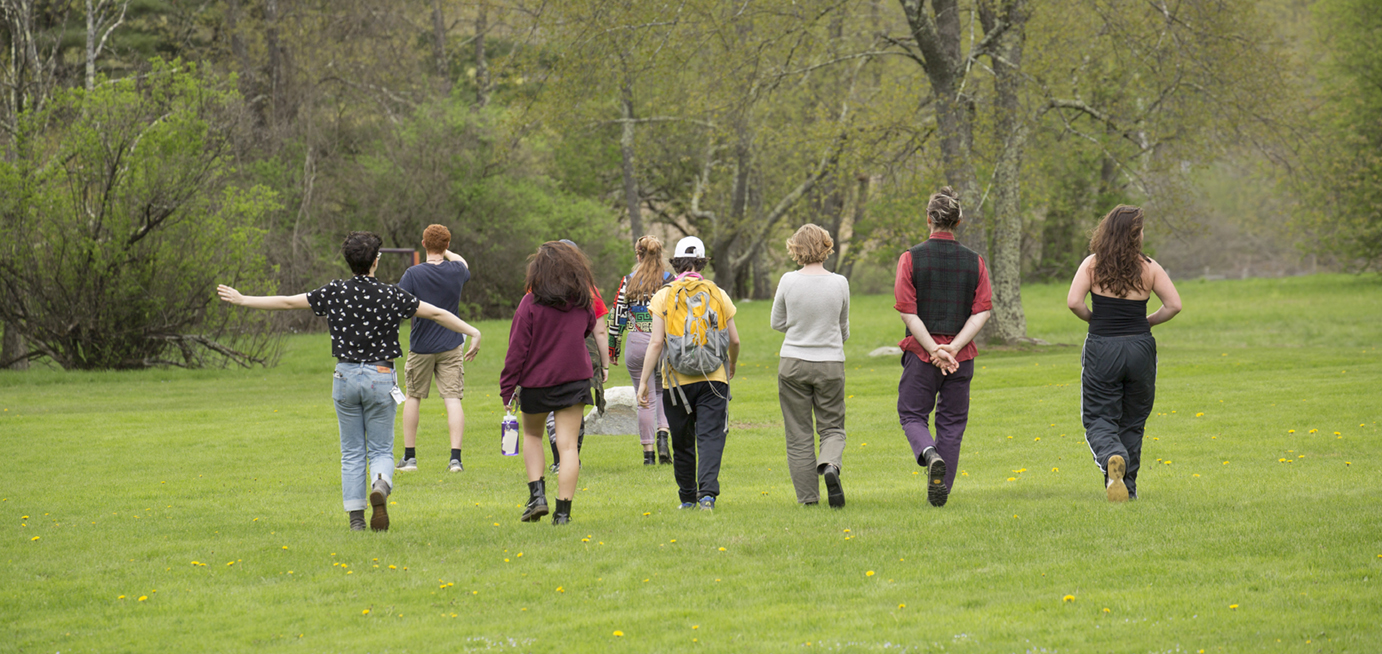 Bard Academy could be the place where you start to make an impact of your own.