Family Weekend
Family Weekend
After students have settled in for the semester, we invite families and friends to campus in late October.
Check out the full schedule of events (pdf).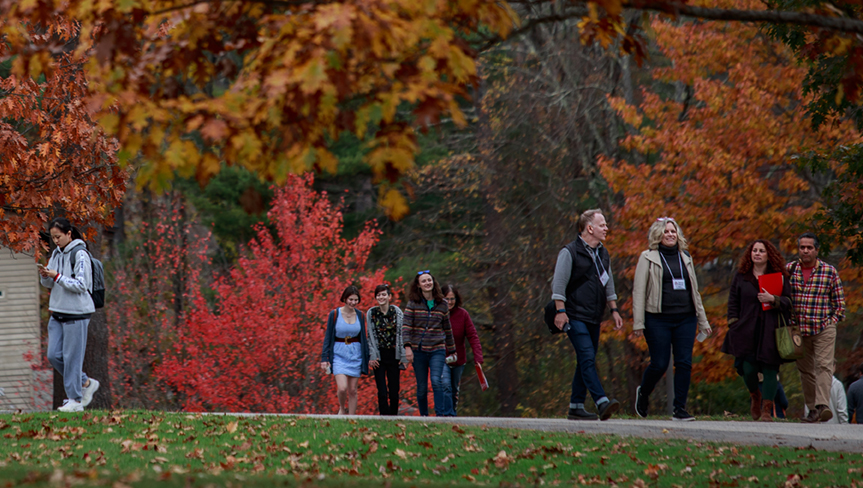 Family Weekend will be held from Friday, October 21, to Sunday, October 23. The weekend is a great opportunity to meet your student's professors, advisors, and community directors — and get a firsthand look at life on the Simon's Rock campus. Events include student performances, library events, a harvest festival, an intercollegiate soccer game, a faculty reading, and many other opportunities to meet other Simon's Rock families. There will also be time to explore the local area on your own and enjoy a beautiful fall weekend in the Berkshires.